Maake Projects is a nomadic artist-run project space created by Maake Magazine. Our mission is to provide exhibition opportunities for emerging and mid-career artists as well as curatorial opportunities for emerging curators. We operate at rotating gallery and project spaces across the United States.
OPEN CALL
We are excited to announce our first open call through Maake Projects! Emerging and mid-career artists are invited to submit work for consideration for this exhibition, which will take place in The Woskob Family Gallery, a new gallery in downtown State College, PA and in collaboration with The Pennsylvania State University. All submissions will be reviewed by Maake Magazine editor Emily Burns, and will be considered for this exhibition, future Maake Magazine issues, as well as future exhibitions through Maake Projects Check out past issues of including over 60 featured artists, images, and interviews here on the website. More information about the brand new Woskob Family Gallery coming soon.

Maake Magazine is an artist-run print publication and online blog project featuring contemporary art and artists, interviews, and resources, and more for contemporary artists. It is our mission to provide exhibition opportunities as well as both online and print publishing opportunities for artists in the US. We look forward to seeing your work!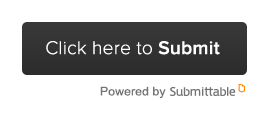 OPEN CALL: Maake Projects Fall 2016 Exhibition
Curated by Emily Burns, Editor of Maake Magazine
The Woskob Family Gallery
State College, PA 16801
August 22th – October 21rd, 2016
Work should be delivered by August 16th, 2016
Opening Reception on Thursday, September 8th, 2016 from 5-7 PM

Eligibility & Terms
Artists may submit up to 5 works.
Artists working in all media are welcome to apply.
All artwork submitted must be ready to install or hang.
Artists are responsible for artwork shipping costs to and from the gallery.
Artists working in the United States are eligible to submit.

Submission Fee $20

Deadline
July 19th, 2016 at 11:59 pm

Information
Selected artists will be notified by July 26th, 2016
Artists have the option of offering work for sale.
The theme for the exhibition will be determined from the work submitted.

Apply
Submit through our Submittable page via the link above or below.